IPTV, or Internet Protocol television, is a relatively new technology which television services are delivered using the Internet protocol suite over a packet-switched network such as a LAN or the Internet, means that your TV, PC, home phone and wireless devices can be integrated to all work together, giving you unmatched features, more control and more personalization.
IPTV (Internet Protocol television) is the delivery of programming by video stream encoded as a series of IP packets. IPTV is distributed by a service provider and can be free  and can deliver either live TV or stored video.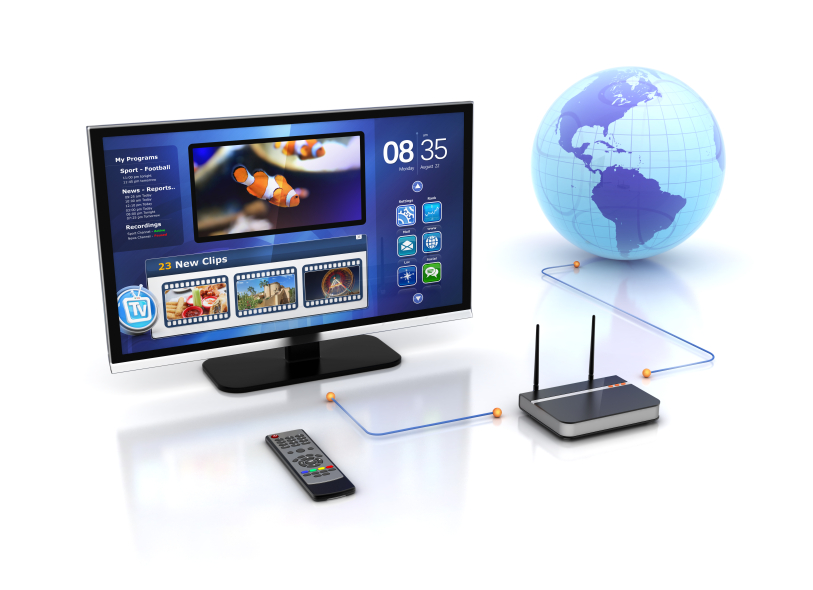 Internet Protocol
Internet Protocol is a "language" that devices use to communicate over a computer network. IP is  the same language used by the Internet. IP technology allows information to be sent and received over any broadband or network connection.
When all of your devices and services now including your TV speak the same language, they are able to easily work together.
How IPTV is Different Than Cable Technology
IPTV is a different, improved technology than "traditional" cable or satellite TV, and it allows for more flexibility within the network means viewers have more options to interact, record, personalize and control their viewing experience.
What are the advantages of IPTV ?
The quality of digital video and audio is much better compared with the traditional analogue TV. With additional features, it can become interactive. For example, viewers may be able to look up a player's history while watching a game. They also may be able to schedule a recording of their favourite programme when they are not home. With video on demand, they can browse an online movie catalogue and watch the movies instantly.